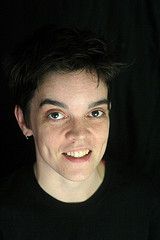 About Michel
Michel Fitos is an experienced psychotherapist and educator specializing in issues with attention, focus, trauma, grief, and self-esteem.
Michel is associated with the Internal Family Systems Center for Self-Leadership. She has been working with children and adults with ADHD for nearly a decade, as a coach, psychotherapist, and educator. She has a longstanding meditation practice, which brings a strongly compassionate focus to her work.
She lives in Somerville, Massachusetts with her husband, youngest child, three cats, and a pit bull named Pumpkin.