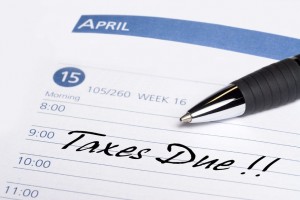 Many of the people I know lead extremely busy lives, with numerous looming deadlines.  It's easy to miss one now and then, but the IRS is less forgiving than some.
So!  Tomorrow is April 15.  Have you finished your taxes yet?
If not, don't worry.  There's still time to file an automatic extension.