It's nearing the middle of August, and that means, of course, that it's almost time for school to start.  Fear is lurking in the hearts of students and parents, as they contemplate a return to routine, obligations, and stress.
I work with a lot of students and parents, and this is most definitely the time of year where people are gearing up for hard work.  It can be incredibly hard to figure out what worked and didn't work last year, what needs to change, and how on earth to get there with everyone's composure and energy intact.
There are some particular questions that bubble up from fall to fall, and I'd love to share them and some of the strategies that have worked well.  It's great to not have to reinvent the wheel!
Students have some particular questions: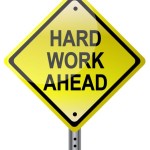 how do I choose (and use) a planner?
how do I keep track of homework?
what apps are useful for keeping track of school obligations?
I do so well when I start school in the fall, and by Christmas break, my grades have slid into the ocean.  WHY?
Some are from parents:
how can kids with ADHD learn good, tight study skills?
what are some effective, painless ways for parents and kids to communicate about homework?
what are some accommodations that are particularly helpful for kids with ADHD?
And of course, everything starts out so well in September, but by Christmas…SURPRISE!  How on earth do you work with that without losing your patience?
I'll address some of these topics in the upcoming weeks, but here's what really interests me – what do YOU want to hear about?  What have I missed? What do you do about these issues?  Please do comment and share your thoughts, questions, tips, and observations about what you and your family need to get ready for the school year.